Dental Implants - characteristics
Despite the hudge development jump and dynamic upgrade of modern stomatology, people still loose teeth. It's been happening since the beginning of humanity. Doctors try to fill the shortcomings in different ways, because of practical and estetical reasons. In Central America in Honduras, on former habitats of Mays, remains of mandible, where human theeth were replaced by specially prepared sea shells, were found. They were cone shaped and were a substitute of mainly incisior theeth. In ancient Rome, a man's skull with well maintained implant of upper tooth, was found.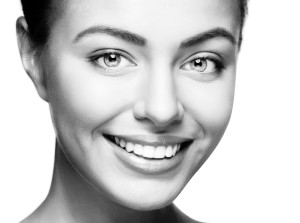 The implant was made and sculpted probably by a smith out of iron. Then people tried to replace human teeth with animal's teeth, ivory, wood, gold or tooth taken from other healthy person (taken in exchange for money) and implanted in the place where the tooth was taken out. These "implants" remained in the mouth with different results. Not until the half of former century during experiments carried out in Sweden by profesor Ingvar Branemark when mechanism of connection of titanium elements with surrounding bone was discovered. Then profesor had observed the fast knit of bone with titanium and the lack of rejection and came to conclusion that the human body perceives titanium as its own matter, which didn't work out with other materials. It became the foundations of modern implantprotetics. First dental implant was made in 1965. Then prof. Branemark was the first to implant a dental implant, made completely out of titanium, to the human bone. Since then, dental implants have been improved.
Dental Implants- benefits
Introduction of dental implants created definately more favourable conditions for theeth reconstruction using deliveries, which wouldn't work without them. Implants are also used when traditional prosthetic metods don't work or the use of them was connected with a hudge discomfort. The benefit is the miss of grinding, which is a permanent damage of pillar theeth.
Dental Implants– indications for surgery
The main indications for making dental implants include the loss of natural dentition (single, alar and total shortages), no matter if caused by an injury or cavity desease. Moreover implants prevent bone resorption proccess. Use of implants causes protection of natural tooth tissue through avoiding pillr teeth grinding. Dental implants are indicated to stabilise removable prosthesis, which improves chewing functions. Complements based on implants are more phisiological than removable prosthesis, because they move forces onto the bone and not on the mucosa. Works based on implants are also recommended to people, who work as singers, actors etc. and use of removable prosthesis makes their work harder.
Dental Implants– contraindications for the treatment
The main general contraindication is bad general patient conditio, physical and mental. This group includes patients with severe structural disease making them unable to conduct and maintain oral hygiene after the procedure. Addictions to alcohol and narcotics causing malnutrition, immune decrease or constricted contact exclude the procedure. Terminal contraindications are: inpatients during radio- or chemotherapy of tumours in the face region, mioatriopatia of maxillary joint, deseases with harsh process, pregnancy and depressive states. Children under 15 have to contain themselves from implantation, because of incomplete growth of clash bones and use removable prosthesis, which don't limit bone development.
Dental Implants– before the procedure
Very thourough clinical and radiological analisis is necessary to plan successfully finished implantation. If use of implants is clinically indicated, regardless from used system, success depends mainly on health and cooperation of the patient, designed prothetical complements and quantity and quality of bone on the implanted site. These factors have to be accurately rated and this includes thourough clinical and radiological study of soft tissue and bone. The basic vivid studies made before the implantation of dental implants procedure are: orthopantomogram, dental photograph (radiovisiography) and computer conical tomography CBCT. In order to ensure that patient's teeth will stay in as long as possible, there shouldn't be cavity and periodonthical changes in them and patient should want to engage necessary precaustionary measures, to avoid them in the future. Necessary conservative and periodonthical treatment has to be successfully finished. Periodonthical stability is crucial, because bacteria tied with active periontium disease can spread from own teeth onto adjacent implants, causing periimplantitis.
In case of too little amount of own bonefollowing procedures are recommended: augumentation (making the alveoar bigger), GBR (controlled bone regenaration), bone splitting, sinus lift or distraction (mechanical extension of callus in surgeon – made break crack).
Type of anaesthetic
During the implantation procedure, type and concentration of used anaesthetic is chosen by the doctor depending on the patient's general condition. In case of procedure on the upper jaw bone basic infiltration anaesthesia, which is an injection of anaesthetic to submucusal tissue, is enough. When desensitizening mandible, perineural anaethesia to lower alveolar nerve or genian mouth is necessary due to thicker solid gill of this bone and handicapped infiltration of anaesthetic from undermucus tissue. Modern anaesthetics used in stomatology are that perfect, that procedure of screwing dental implants in is painless.
Dental Implants– how is the procedure performed?
Implantation of dental implants consists of three main stages: preparation of the spot for the implant, countersinking of the slot and screwing in the implant, closing the implant with a conglutination screw and sewing the gum. To prepare a spot for the implant, after administrating anaesthetic, the stomatologist nicks the gum with a scalpel and seperates the soft tissue from the bone above the place where the procedurę has been planned. Then using a stencil prepared earlier and a thin burr drill ("piloting drill") he determines the position of the implant. It's a very important phase, because implantation must include prosthetic needs of the patient and ensure that level of bone and soft tissue profile are proper. Anchorage of the implant in the bone in a bad position can have horrible consequences on the level of prosthetic treatment, for example it can cause the crown of the "fake" tooth not to fit the dental curve or to be positioned under a strange angle compared to adjacent teeth, which makes the planned esthetic efect impossible to achieve. It means that the place where the implant is implemented has to be choosen in an optimal way, after a thorough analisis of the atomical conditions in the oral cavity of the patient. Next stage is countersinking and screwing in the implant – stomatologist using special, calibrated burr drills, which every implanting system contains, countersinks a slot in the jaw, which has perfect measurements suited to the length and width of the implant. Then after a precise irrigation of the drilled slot with a chloric sodium sloution, he screws or implements a sterile implant in the bone. Worth saying is that the implant has to be screwed in with a proper force, which is a force that will provide it a good stabilisation while not overheating and damaging the bone tissue. Another requirement that the operator definately has to take care of is making the operating area completely sterilised. Achieving, during surgical procedurę, a proper mechanical stabilisation of the implant has a good influence on the conglutination process and on longlasting clinical success. The last but not least stage is closing the implant with a conglutination screw and sewing the gum – after checking if the implant has been properly implemented and making sure that it's stabile, the stomatologist clamps on it a "closing screw" and then sewes the gum. On this stage, the implemented implant is completely covered with soft tissue and the patient uses the foregoing prosthetic complementation (or receives a temporary one). After 7-10 days the stitches are removed and the place of the procedure completely conglutinates.
Dental Implants– course and duration of recovery
Right after the implantation a process called osteointegration begins, which is conglutination of bone tissue around the implant. The implant should acquire an initial stabilisation in the bone but for its further lift, it's getting closed under the gum for a few weeks, depending on amount and quality of bone tissue surrounding it. Time of conglutination, when Astra Tech Osseospeed implants are used, is about 1,5-3 months. Time of conglutination of Swiss Straumann implants with higroscopic SLActive Surface is about 4 weeks.
Dental Implants– results
When a single implant is still during the clinical tests, RTG photo doesn't show any periimplantitis features, vertical decline of bone is less than 0.2 mm per year a year after the procedurę and patient doesn't report any complaints, we can say that the implantation is successfull. After a certain amount of time for conglutination (stated earlier) it's time for disclosure of the implant. The cuts the mucosa right above the implant and screws in the implant so called "conglutination screw". Conglutination screw is responsible for conglutination of the mucosa in the direct surrounding of the implant and fashions the shape of the gum for future prosthetic crown. Thanks to it we acquaint an effect similar to the natural conditions. After about 2 weeks we proceed to the last phase – making prosthetic work on implants.
Dental Implants– recommendations after the surgery
Proper hygiene is crucial not to let the surrounding of implants get infected. After a week or two, stitches are removed.
Dental Implants– how long do the results last?
Depending on the patient's hygiene, implants can stay in the oral cavity for more than ten years. Many factors influence it like: procedure's technic, type of implant system, oral hygiene of the patient and personal regenerational abilities. Nowadays doctors use these systems: : MIS Implants, BEGO Semados, Dentsply Friadent, Straumann, Nobel Biocare, Astra Tech, BioHorizon, Intralock, Biomet 3i, Zimmer, Biocon, Camlog i ADIN.
Dental Implants– how to avoid complications?
Statistically, complications after dental implants occur very rarely, but as in every surgical intervention, they can happen. Mostly, level of success of the procedure oscilates around 98%. With proper afterprocedure care and proper oral hygiene, implants can serve the paitient for whole life.
Dental Implants– possible complications
Causes of failure (rejection of the implant) can be different and complex. We can divide them to complications cause by the patient which is disobeying hygiene rules and caused by mistakes made during implantation process. Mistakes made by the doctor are: insuffcient amount and quality of the bone, the prosthetic work put on the implant too early and wrong operation techinc. During procedure, which is very complicated, the most mistakes can be done. During the implantation bacterial infection can occur due to disobedience of the proper hygiene procedures by the medical staff. It can often be caused by contaminated tools or wrong desinfection of patient's cavity oral. Other implantation complications can be damage of structures surrounding the implant (teeth, blood vessels, nerves) or possibilty of causing severe inflammation of maxillary sinus.
Complications resultant from damage of the implant which is breaks or cracks are extremely rare and often producers give lifelong guarantees on durability of their products. Which means, in case of damage of the implant, producers guarantee includes its change.
Dental Implants– recommended additional treatment
Patient should maintain proper hygiene not only in the implant area but in the whole oral cavity. Because of that, regular dentist appointments with teeth cleaning are necessary. Skaling or abrasive blasting are recommended when needed. In addition teeth photos and pantomographs are taken periodically to evaluate tissues surounding the implant.
Autor: Lek. dent. Maciej Jabłoński
Bibliografia::
1. Dominiak M., Zapała J. i Gedrange T., Podstawy chirurgii stomatologicznej, wyd 2, Wrocław 2013, ISBN 978-83-7609-859-3
2. Eley B.M., Soory M., Manson J.D., red wyd I polskiego Ziętek M., Periodontologia, wyd. 1, Wrocław 2011, ISBN 978-83-7609-279-9
3. Dentonet.pl
4. Implanty-info.pl
Price list of the treatment
We encourage you to familiarize yourself with the prices of the procedure Dental Implants in the city chosen by you. The price depends on the scope, method of the procedure, type of anesthesia as well as the location and reputation of the clinic.
We encourage you to take advantage of free assistance in arranging a private visit to the clinic. We will help you find the best clinic at your convenient time.